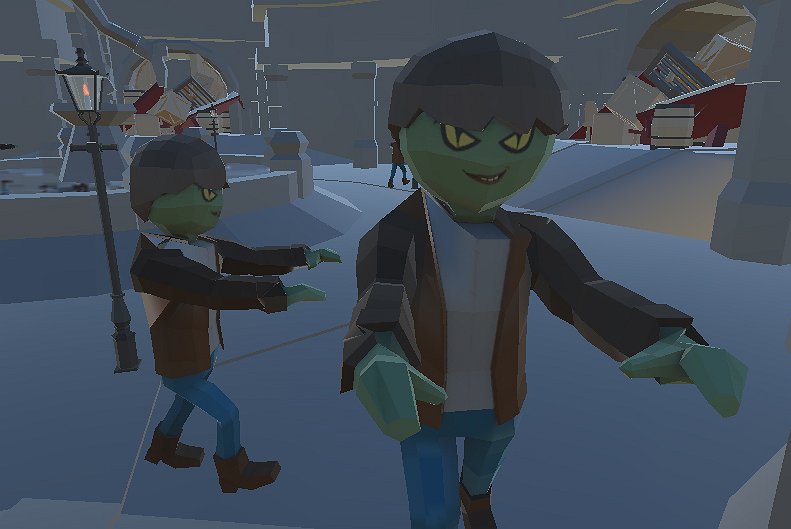 Castletown Video Game
March 2016
Technologies used: Unity, C#, JavaScript, Autodesk Inventor, Blender, Photoshop
A video game created in a Games Design Studio course at University focusing on interactive environments. The game features an open world with a non linear branching narrative told through quests. I developed all the visual assets and C# scripts myself, compiling them all within Unity.
The 3D models were created primarily in Autodesk Inventor and were rigged, textured and animated in Blender. The music was composed by Hazel Turnbull and the sound effects recorded by Youliang Qian. A synopsis of all the quests can be seen in the report.
The game can be played on a Mac by downloading and running the executable.