So I'm stuck reflecting on what I've achieved these past 10 weeks. Yes, I've heavily inflated US imports of McVities Digestives, discovered that the main purpose of the Freedom Trail is actually a path you can follow after a big night to eventually end up at a T station, all while "finding myself" without having to go to South America. Such deep questions as "what have you really learned?", I feel are going to make themselves evident over the months and years to come.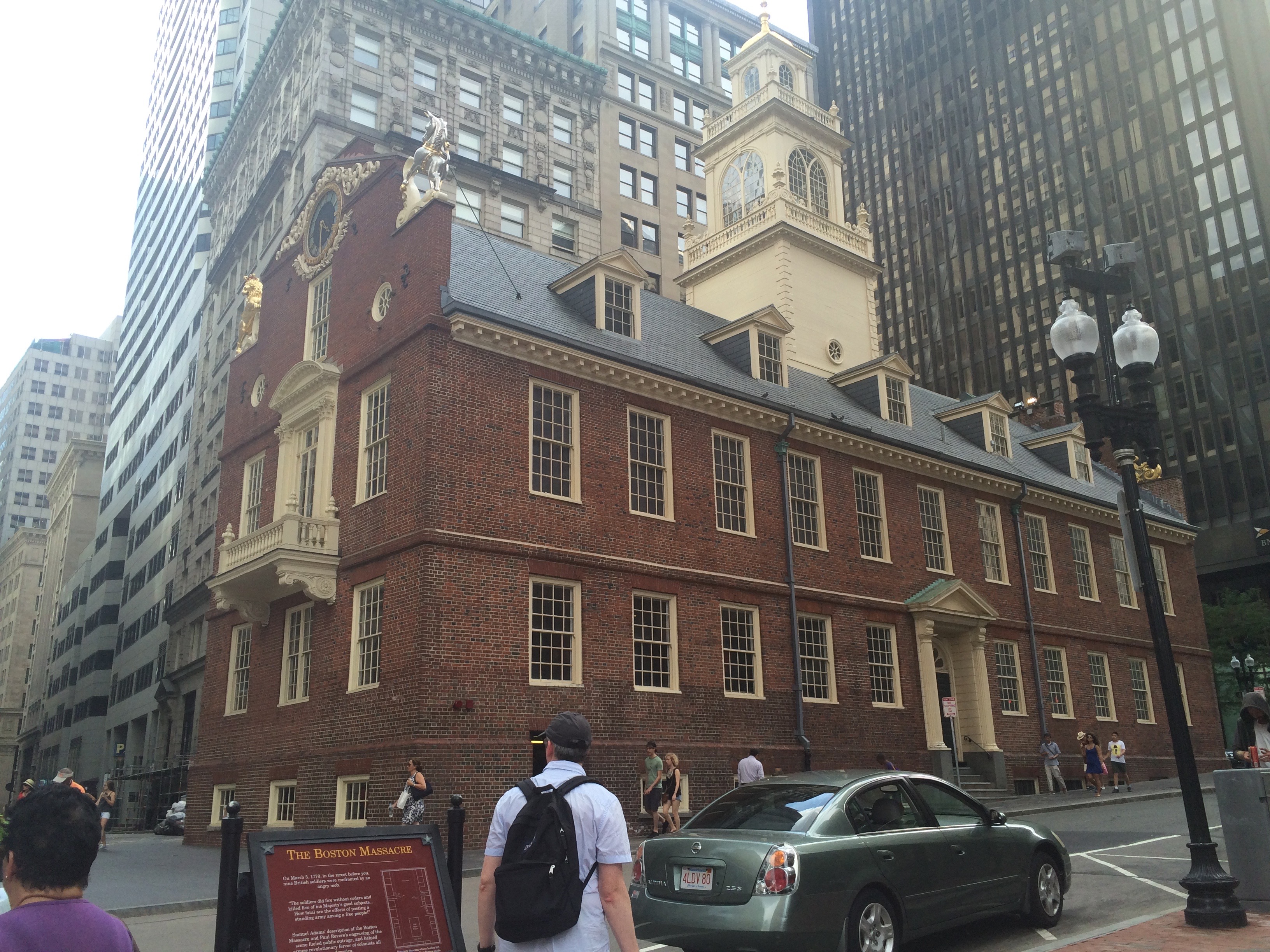 The Old State House, inspired by a level from Assassin's Creed 3
These last three weeks started with the boys going to get our Social Security numbers, a card we apparently need to file a tax return for zero dollars, zero cents to keep CIEE, our visa sponsor happy. Unprecedented levels of chat occurred with Chi, the guy at the Social Security Administration in Dorchester. So much was the patter that he took our number from the official government document and phoned us the weekend after, asking to "hang out" and how he could use his "connections" to help get us green cards. Not sure if he was expecting favours in return, but one certainly has to appreciate the enthusiasm of the American public sector.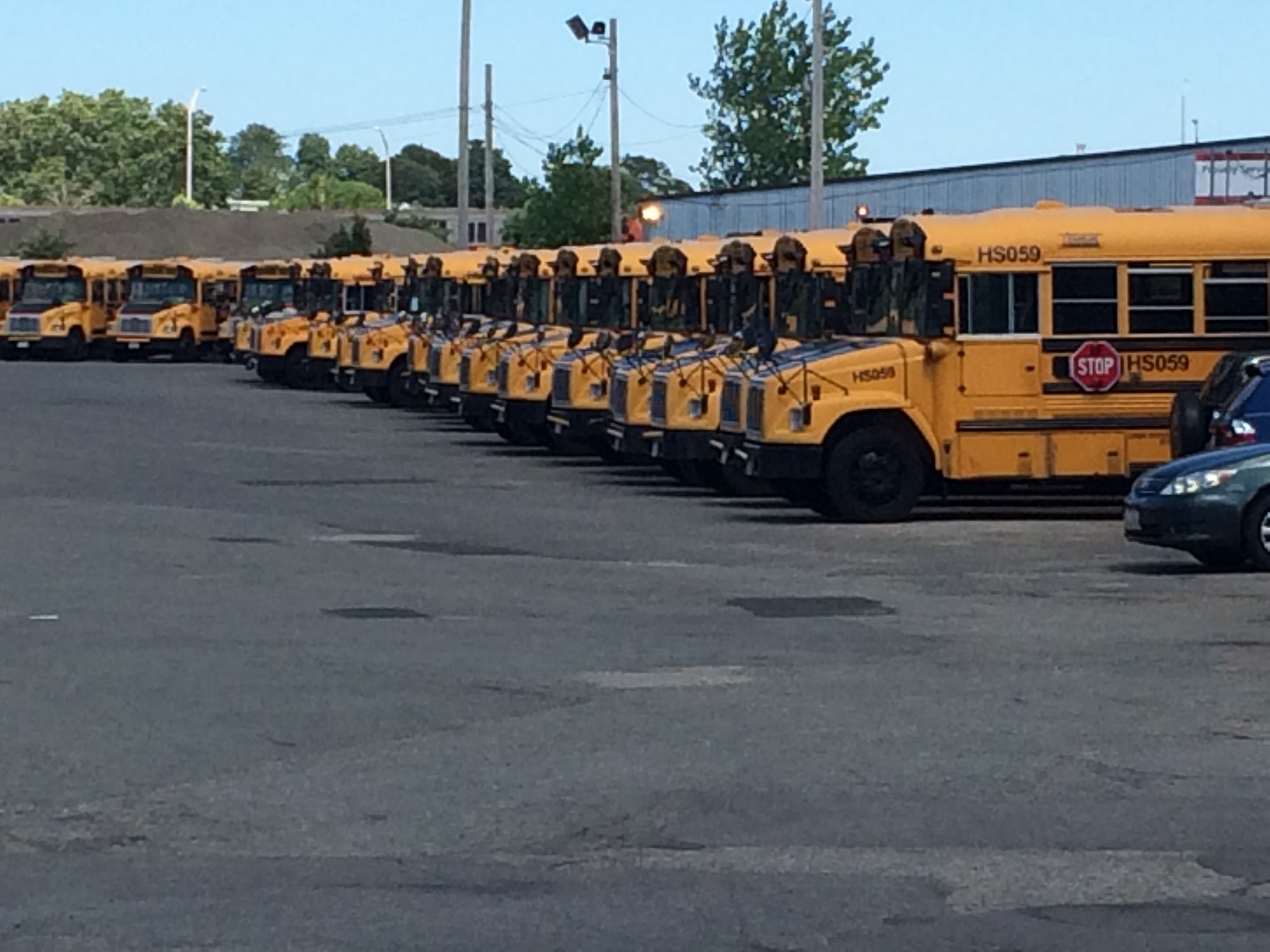 Dorchester, where school buses go to die
A lot of my time at NEHGS recently has been devoted to creating technical documentation for each one of the systems which support the site. This documentation was passed onto the new vendors that are in charge of learning and maintaining the back end of the site. Aside from documentation, I have been regression testing the controller C# code I wrote last time regarding the displaying of all the NEHGS articles, I pulled from their previous site. This has recently been pushed to the public version of the site and can be seen here (http://www.americanancestors.org/browse/articles).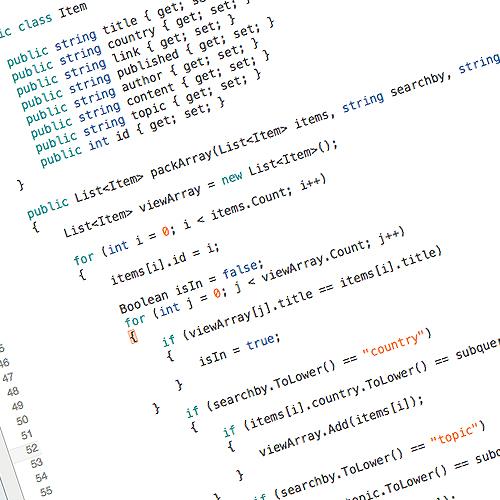 Python last time, C# this time. You lot are spoiled.
Another feature I added to the NEHGS' site over the past couple of weeks was a site wide google search. One can now select "site" on the top search bar and conduct a search across all pages within AmericanAncestors.org (http://americanancestors.org). This should've been a case of copy and pasting a couple of HTML tags and a bit of Javascript, but Ektron, the Content Management System strips out all javascript, so I had to again resort putting it into a view on the backend of the site and bringing it into Ektron with an AJAX call because I just can't get enough of that old asp.NET (http://asp.net) MVC framework.
The quality of patter in our week was significantly increased when Sandy Kennedy, Saltire's CEO came by. We were treated to a couple of nights fine dining. The first was with Gerald Chan, named "Boston's Invisible Billionaire" by The Boston Globe. The restaurant "Night Market", owned by his son, specialised in Asian street food. We ate food ranging from fried squid to daikon chips while all the time being peer pressured by Gerald into drinking sake watermelon slushies. The second meal was everyone that was involved with The Saltire Foundation in Boston and representatives from each host company. It was fantastic to finally sit down and talk with everyone involved.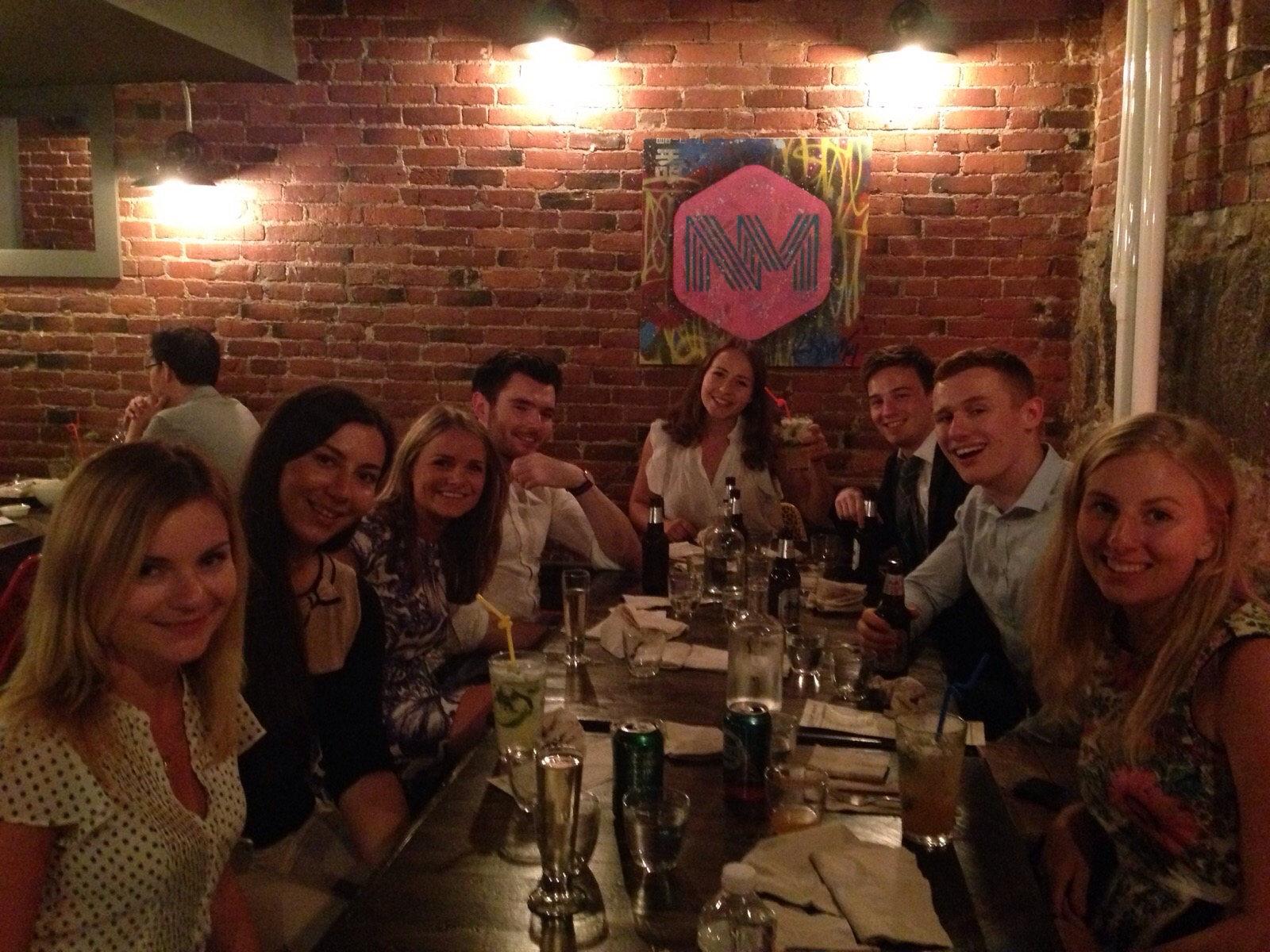 some saltire scholars in boston
Whilst not taking midnight strolls through The Fens or being served beers by our boy Ronnie at UNO, I had my first American bowling experience. Immediately ID'd at the door, I then descended into some dark passageway where I eventually came out straight out onto the set at the start of Boogie Nights. After an absolute trouncing at bowling, I was then asked if we wanted "some beers" which is American for 32 oz glasses, a vat of liquid I was unable to lift with my wee arms after all those heavy bowling balls.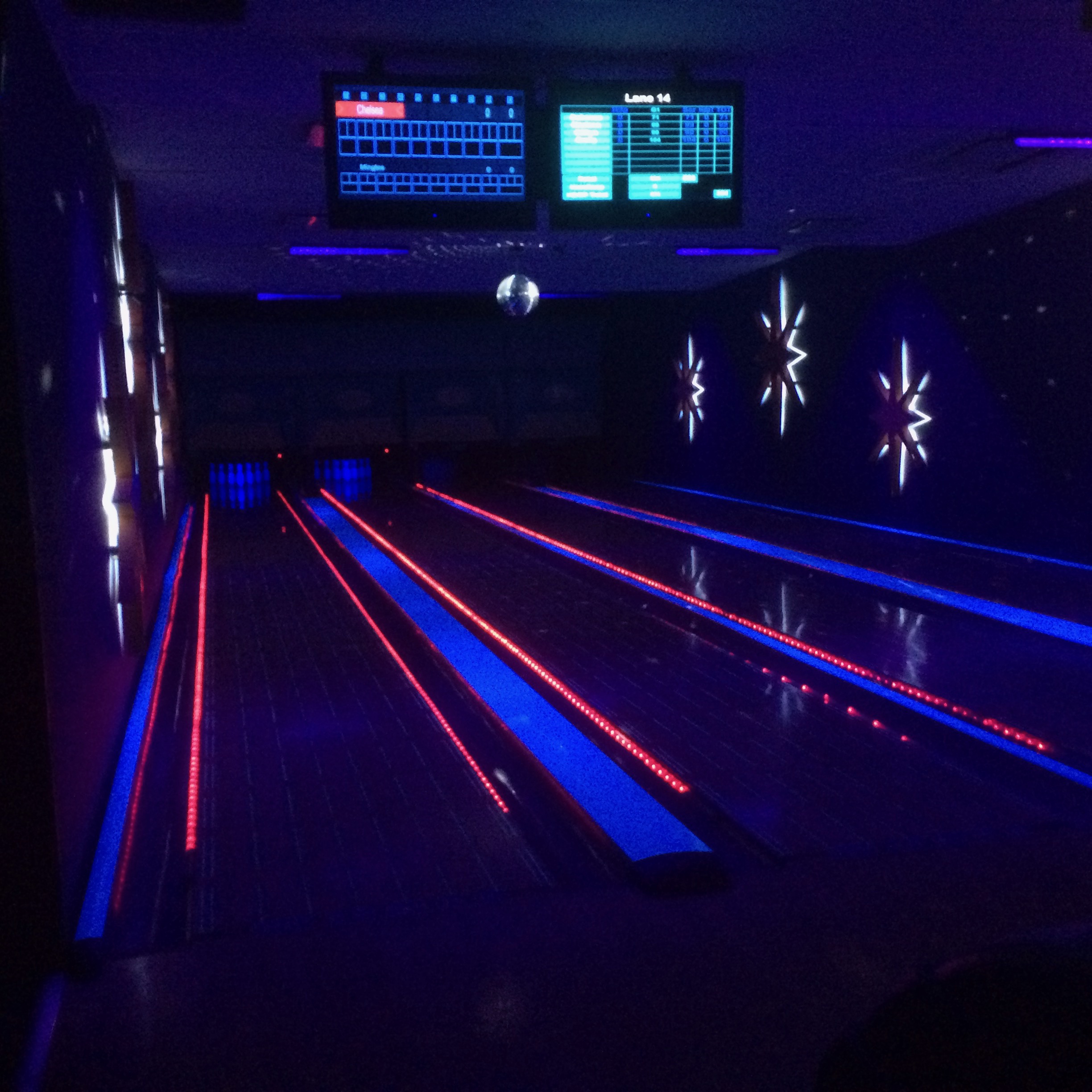 ain't no party like an S-Club party
While The Other Guys shot some hoop in the courts, I went to the Harpoon Brewery. The tour sees you into the giant tanks where they make the ale and showing you what raw ingredients go into that sweet liquid with a fruity note that lingers on the tongue. They also make pretzels with all the left over yeast which they cover in sugar and make you dip in gravy. Americans.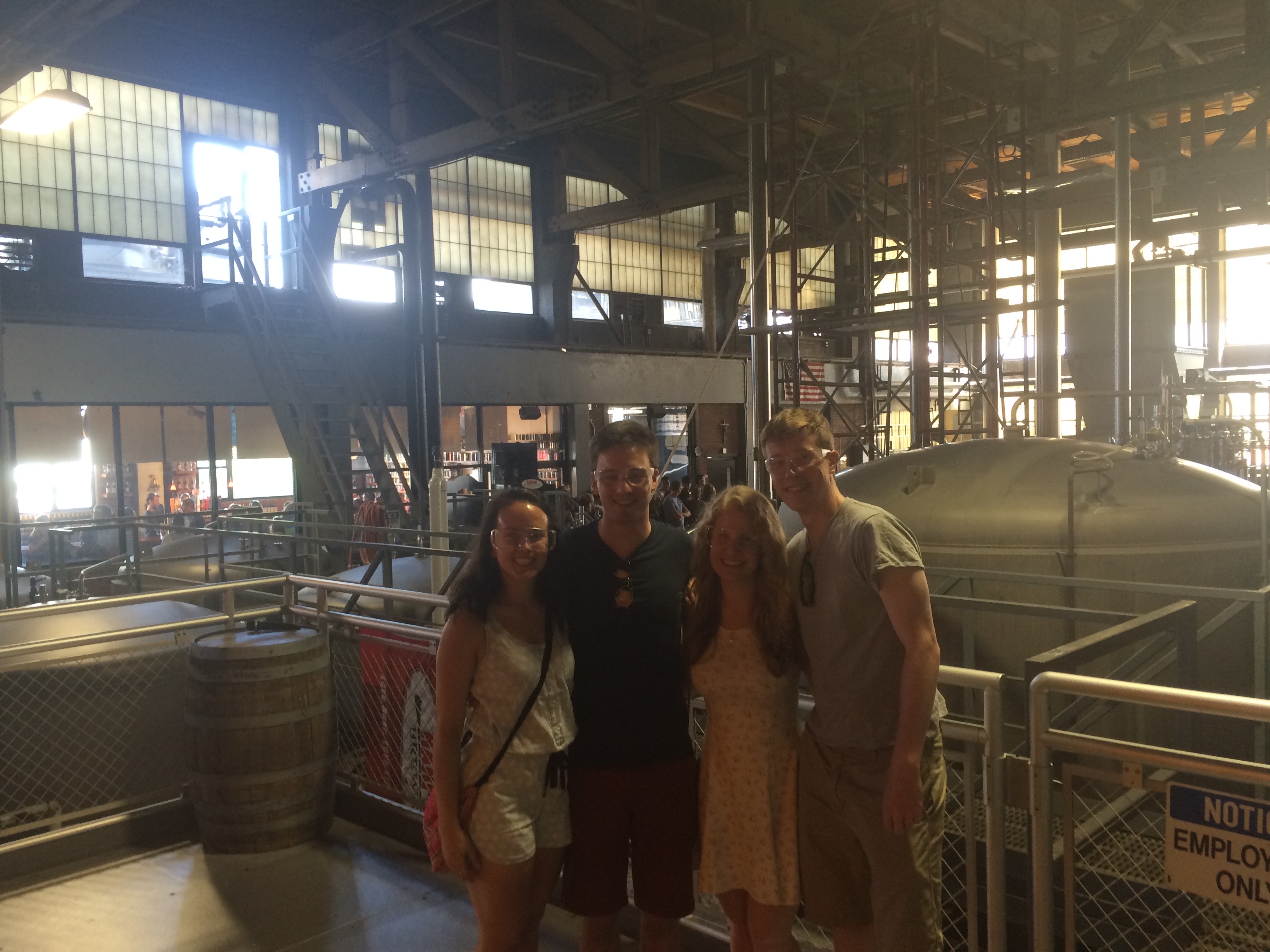 One before I got kicked out for taking the "free samples" too far
On our final weekend, we moved into the hotel from Northeastern, leaving behind no microwave because it never came with one. If there was any chat on the door with the stone men, I'd be missing it right now, but there wasn't, so I'm not. The boys then proceeded to get violently burned on Gloucester's sandy beaches after we decided not to trespass at a quarry near Rockport after failing to convince the nasty man that The Country Code was a thing here too.
On the Tuesday before my departure, I was able to go on the yearly company trip, a boat along the Charles River - something Captain John, a legend among men, gave me, 3 beers in, a wee shot of - before ending up at "Tams", voted the best dive bar in Boston. One or two Bud Lights were had, but given that we all had work the next day, everyone was most definitely finished by 9 and in bed, ready for a big day at work.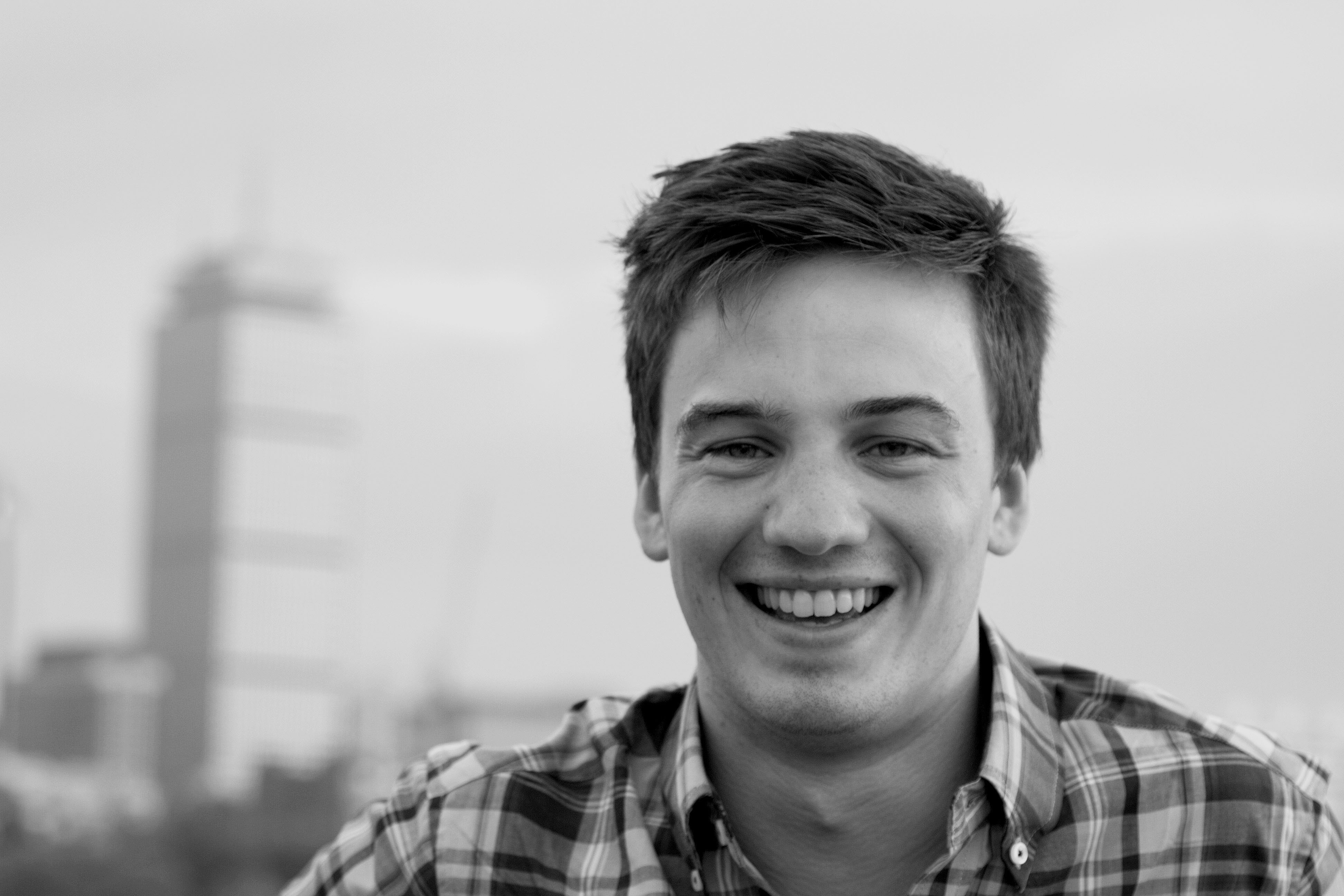 posin' with the pru
As the last Friday approached, I was definitely hit by the reality that I was about to leave. 10 weeks is too long to feel like a holiday; one settles in and this becomes your reality for the short time that you're there. To be pulled out of it, leaving behind friends, colleagues and those you've been living with, definitely brings a wee tear to your eye. The experiences I've had whilst in the States and working with NEHGS have truly been some of the best. Going to miss not tying anymore irrelevant Mark Wahlberg movies into my blogs.
Thank you NEHGS, Saltire and Helen for such a smashing summer. Mingles out.